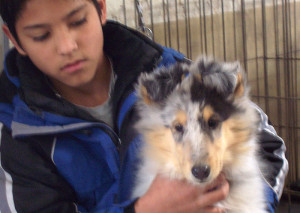 AVAILABLE ADULTS/PUPPIES:
All of our collies and Corgi's are fully guaranteed from genetic health issues and come with a lifetime return policy should a family be unable to continue to care for their collie or Corgi. All dogs placed are spayed or neutered (if old enough) prior to placement if not all puppies placed must be spayed or neutered within 30 days of turning six months.
We periodically place young adults and a few older adults if just the right forever home matches the needs and personality of the dog. Since our first love is the welfare of the breed we breed only when it is beneficial to the breed therefore you may have to wait quite awhile for a puppy or even an adult that will fit your needs.
It is never to soon to get in touch to start the process and meet us and our dogs. New owners are often surprised when they fall in love with an adult and even if you decide a puppy is best getting to know their relatives will prove to be a rewarding experience.