"Karen,

Thank you so much for taking such good care of Shep and Jake. It is difficult at best to find a kennels that will treat the dogs as their own. I have used many kennels in Albuquerque over the years and found you and your staff to be superior to all, including the coveted Canine Country Club. Your boarding fees are much more reasonable."

Sincerely, Chuck Kyle
Boarding
We absolutely enjoy caring for your family member at our pet care facility where we offer uniquely individual attention to your pets while they stay, play and relax with us at our climate controlled facilities surrounded by spacious toy stocked play yards.
Please call to visit about your needs and our facility or to make a reservation:  (505) 281-3878 or call or text Deb at (505) 263-4522
You are welcome to contact us via email: saltmission@q.com
Kennel Boarding Rates:
(The kennel is a climate controlled indoor/outdoor facility)
New Rates January 1, 2022
One dog $25 per day.  Two or more dogs $22 per dog per day.
(any part of a day constitutes a boarding day) Major Holiday rates: $25 Per dog Per day, Cats $15 per cat per day.
In My Home Boarding Rates:
(In home boarding, your dog lives in our home during their stay)
$45 per dog per day no multi dog discounts
(Dogs must be house trained well behaved come when called and clean and flea and tick free.)
Daycare
Offering pet daycare for clients, whose pets need additional attention, companionship, supervision, social activities, exercise or medication throughout the day.
In Kennel Dog Daycare Rates:
Half day $16.   Full day $20 (per dog)
In My Home Daycare Rate:
Full day $45 per day per dog
Half day $30 per dog
(Dogs must be house trained well behaved clean and flea and tick free.)
Over Night Pet Sitting:
Ultimately we believe that our boarding facility is the best pet care option for the following reasons:
Dogs and cats (to a lesser degree) when  left home alone for long periods often experience separation anxiety.
Dogs often feel confused about protecting their home or allowing the pet sitter access.
Environmental changes such as sudden storms may leave your pet outside, and. may limit access to your property
Lack of social interaction,  overnight stays provide more companionship where traditional pet sitting provides an hour a day leaving pets to their own devices and coping skills.
The above reasons are the most common reasons Pet Sitters often call us to keep their clients through their scheduled stay. We are able to care for pets at our facility 24/7 and professionally address any of their needs as they come up. However if pet sitting still seems right for you please consider using our overnight sitting and give us a call to discuss it further.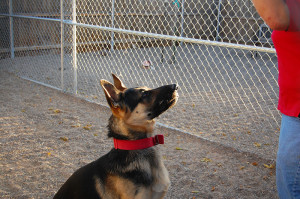 Behavior Consultation
Salt Mission offers private behavior consultation in half hour sessions with one on one instruction designed to:
Help owners and their pets learn how to work together to create curiosity, willingness to learn  and relationship.
Help you better understand  how your pet may see the world and why he or she do some of the things they do.
Help you raise a puppy your family can live with.
Address social behavior issues that are causing your family and pet problems.
"Almost anyone can force a dog to behave or perform certain behaviors. When you can learn how to get your dog to want to learn and work with you through relationship where you and your dog can achieve desired goals!"

Lesson Rates:

Half hour lessons: $30.   Five half hour lessons $125

(Most owners who apply themselves achieve their basic goals in five lessons or less)

Grooming
Full grooms or Brush N Bath by appointment.
Brush N Bath on request for boarding and daycare clients.
Basic grooming lessons. If you would Like to keep your pet up between appointments this will help you accomplish your goal.
Grooming: $45 and up.   Grooming Lessons: $25 per half hour.
Post Surgical Care
Your pet had a procedure done and now your veterinarian needs you to:
Give medications two or three times a day
Apply hot packs
Flush the drains your pet must still have
Provide limited supervised exercise
Check temperatures and monitor your pet
We can provide these services via overnight boarding or daycare.
Rates depend on services required.
Salt Mission Cat Care

Individual spacious condo
Exercise playpen
Quality natural diets
Healthy natural litter
Engaging kitty toys
Caring staff, personal care
Cat Boarding Rates:
Individual Cat $15 per day. Additional Cats $10 per cat per day.
Please Note we require the following:
Dogs: DHLP Parvo and Rabies within the last three years.  Bordetella within the year.
Cats: Combination upper respiratory and distemper, Leukemia and Rabies.
For cats we provide cat litter but request that the owner bring cat food from home etc.
March 1rst through October 1st flea and tick prevention. It can be oral, spot on or flea and tick collars chemical or herbal options are acceptable. (any pets that show evidence of fleas or ticks will be treated at the owners expense.)
Food from home is welcome but please package individual days for each pet plus two. We will feed raw provided the meals are properly individually packaged and frozen as long as we have freezer space. **If pets experience persistent digestive disturbances Salt Mission reserves the right to switch the dog(s) to Pro Plan or Purina One and a $2 per dog per day charge will be added.
Bedding from home is welcome but must be washable (comforters, bedspreads and carpets are not considered washable and will not be washed).
In My Home Boarding or Daycare Clients space is limited, dogs must be house trained, well behaved come when called clean and flea and tick free. Dogs who are not clean will be bathed at the owners expense. Dogs who turn out not to be well behaved or will not come when called may be moved to the kennel in such cases fees will not be refunded.